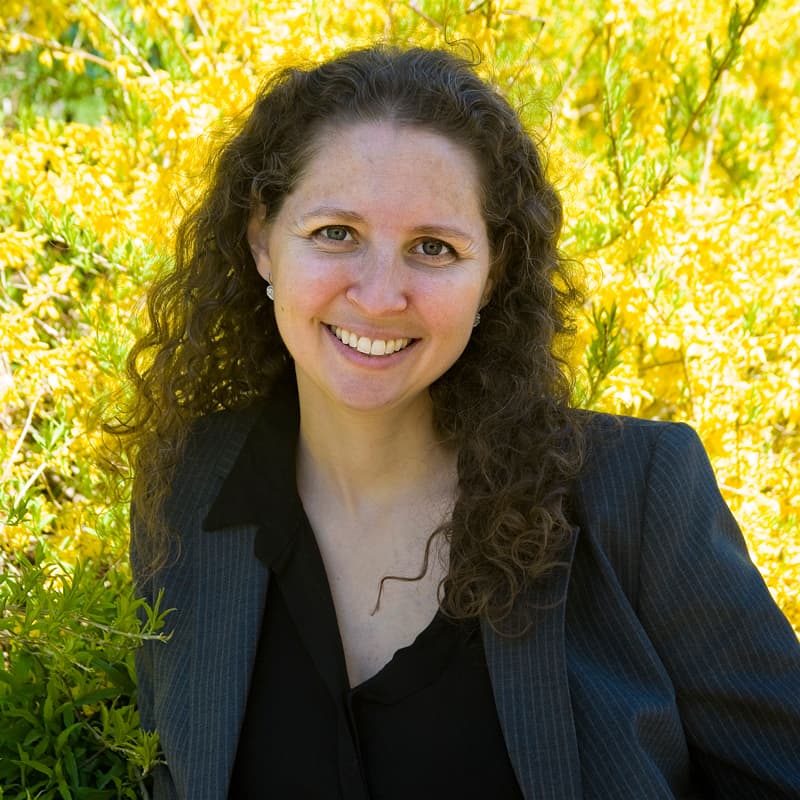 How I fell in to Biological Dentistry
At 16, I was looking for a job and a local dentist hired me to become a dental assistant. I was trained on the job and after several years, I was a chairside dental assistant and helped run the front office administration. I loved watching the multigenerational aspect of a medical office. There can be three generations of the same family, all being taken care of by 1 doctor. People would come stressed and in pain and would leave out of pain and be relieved. I decided that dentistry is my calling. After growing up in Chicago's north suburbs, I went to Marquette University in Milwaukee for my undergraduate and dental school education. I left dental school wanting more! I attended a hospital based residency program in Chicago. Working in a hospital setting, particularly in the emergency, operating rooms and Cook County Hospital, gave me great surgical experience with complex cases. It also taught me to be a partner with my fellow medical colleagues. 
But midway through the program, I started to question why dentistry is so aggressive. Why can't we conserve more tooth structure? Isn't there a much more natural way to deal with certain conditions instead of surgery? "Googling" key words (albeit Google was just starting to be a thing) such as natural, whole body and conservative, lead me to a Homeopathy in Dentistry course where I met several leaders in the holistic/biological dentistry world. When they told me about the *toxicity* of the materials we use in dentistry and the potential footprint we are making on the human body, I knew that I needed to learn more. I realized that dental school only gives us a foundation and our degrees give us the authorization to continue learning and taking classes with our medical colleagues. I attended over 1,000 continuing education hours in the following years learning about holistic, biological, integrative, biocompatible, mercury-free, non-toxic, homeopathic, biomimetic, alternative, (and whatever else you want to call it) dentistry. Ever since, I am adding more and more knowledge to my toolbelt.
I have realized that this type of dentistry is not revolutionary, but rather evolutionary. It just takes institutions too long to change their ways and thus schools are not teaching the most modern medicine. I like to consider myself as a forever student seeking to better the condition of every patient that I see. This requires an interdisciplinary approach to medicine, and dentists are a big part of the puzzle.
I am here to play my part and to help my patients improve their health by concentrating on their oral health.
A few personal things about me:
Becoming a wife and a mother of 2 girls has added a new level of understanding, education, compassion and life altering perspective. It has also taught me to be a better multi-tasker, to make better use of my time, to run on less sleep, pausing at the little sweet moments in life and so many other important lessons. I'm a big believer of using up our 168 hours a week wisely. And with time that I'm not seeing patients or managing the office, I currently like to spend it with my amazing family, listening to podcasts, having *me* time, going on hikes, and watching my kids' excitement when learning and observing something new.
Affilliations
Academy of General Dentistry | Fellow
International Academy of Oral Medicine and Toxicology (IAOMT) | Accredited and SMART certified
International Academy of Biological Dentistry and Medicine (IABDM) | Certified
Biological Dentist and PROTECT Protocol Certified
Holistic Dental Association | Current President
American Dental Association | Member
Chicago Dental Society | Member
Illinois Dental Society | Member
Education
Marquette University | BS in Biomedical Science, Certificate in Gerontology
Marquette University School of Dentistry | Doctor of Dental Surgery
Advocate Illinois Masonic Medical Center | General Practice Residency
Board Certified Naturopathic Physician
Integrative Biologic Dental Medicine Board Certification
SMART Certified with International Academy of Oral Medicine and Toxicology
PROTECT Protocol Certified with International Academy of Biological Dentistry and Medicine